JANATAX HOTEL
We are confident that you will find your stay at our hotel to be a most enjoyable and memorable one.
Great Weather and Beautiful Beaches
Year-round temperate weather makes it a perfect place to enjoy a variety of outdoor and indoor activities. The Hotel offers one of the nicest unspoiled ocean beaches in the world. So, if you would like to sun bath on a beautiful, sandy beach, Janatax Hotel is the place.
Ideal Conditions for Water Sports
Janatax Hotel provides an excellent opportunity to take full advantage of our wonderful water sports paradise.
Our beautiful waters, temperate climate, and trade breezes combine to create perfect conditions for a variety of water sports.
International scuba diving and Kite/Wind/Surfing clubs are available, in addition to our own fishing club. We offer a reservations service for the Pan Pacific Hotel Bissau. taxis and car rental. Call us for an instant quote.
Janatax Hotel Bissau.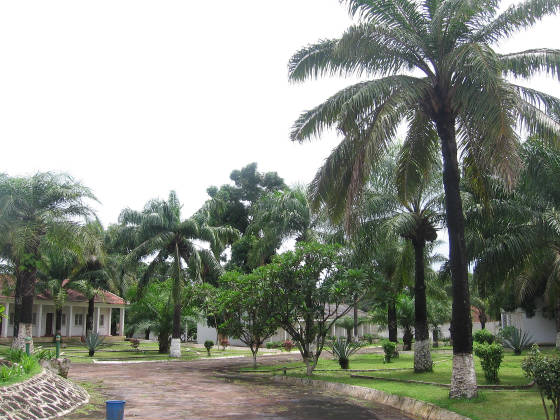 Hotel Location:

Rua Jao Pedro,Avenida Independencia,Praca Bissau,Guinea Bissau.
Number of rooms: 504 - Accommodation: air conditioning, TV, in-room movies (charge), telephone, internet access, coffee maker, mini bar, iron with board, in-room safe, hair dryer, rollaway bed free. - Facilities: 3 restaurants, bar, 24 hr room service, coffee shop, outdoor pool, fitness centre, sauna, hot tub, spa, business centre, parking 20. Wheelchair accessible room(s).
The Janatax Hotel perfect location gives guests a panoramic view from virtually anywhere in the lush, landscaped gardens, the ideal place for a gentle stroll or a game of chess under the deep shade of the great rubber tree. The magnificent swimming-pool is inviting after a game of tennis or a tour down-town, a shimmering expanse of cool blue water dreaming in the sun. Janatax Hotel has everything to pamper and perk up the weary traveller in Janatax Hotel Gym, with its steam room, gymnasium and aerobics classes on site. Some of the Hotel's "millennium musts" include a superb gym, stylish international and piquant local cuisine, a state of the art conference centre and banqueting suite, a full range of sporting activities, a vibrant entertainment schedule, an art gallery, a colourful selection of bars, exquisite rose gardens, lush tropical grounds and what must be one of the most panoramically luxuriant swimming pools in Bissau
Backed by thirty years of success providing our valued guests with an outstanding vacation and holiday experience, we look forward to serving you.
Comfortable, well-equipped rooms
The Hotel offers its guests numerous facilities, including over 140 comfortable and well-equipped rooms, which include a terrace, telephone, television, refrigerator, and ceiling fan.
Comfort away from Home
Janatax Hotel offers its guests a wide range of services: a beach restaurant with solarium and bar, an evening restaurant on a magnificent esplanade, a swimming pool, three bars and a night club for the night lovers' delight. Emphasis is placed on local music, and the village musicians come about the hotel daily at around aperitif time, or during the evening. A hair styling salon, two boutiques, car rental, a children's club and the sports area are amongst the services available for our clients' enjoyment.